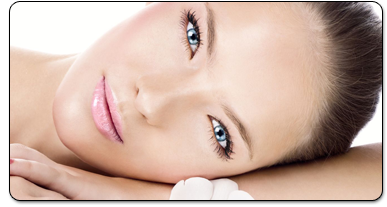 BOTOX AND DYSPORT are a purified protein that is commonly used to treat fine lines and wrinkles. Botox and Dysport are used to soften the lines of the forehead, glabella (between the eyebrows), and crows feet.
---
JUVEDERM/VOLUMA adds volume to correct age- related volume loss in the cheeks and helps create a more youthful appearance. Its results are more long lasting than some of the other commonly used fillers.
---
RADIESSE is a filler used to soften the nasolabial folds and other facial lines. Radiesse provides an immediate result.
---
CHEMICAL PEELS: We perform glycolic acid, salicylic acid, jessner's, and TCA peels. A solution is applied to exfoliate the top microlayer of the skin. This can help treat brown spots, acne, and fine wrinkles.
VBEAM: The Candela VBeam is a laser treatment used to treat unwanted facial red spots, blood vessels, red birthmarks, discoloration, brown spots, and acne.
---
ALA-PHOTODYNAMIC THERAPY: Amino-levulinic acid (ALA) may be combined with the Vbeam for a more effective treatment of sun damage and acne. This treatment may also be used for the treatment of precancers (actinic keratosis) and some skin cancers.
---
VBEAM: The Candela VBeam is a laser treatment used to treat unwanted facial red spots, blood vessels, red birthmarks, discoloration, brown spots, and acne.
---
LATISSE Comprehensive Dermatology Group is pleased to offer the the first FDA approved topical medication proven to grow eyelashes longer, fuller and darker. Please click here for more information.
---
Nd:YAG pigment reduction laser This state-of-the-art high energy laser is used to treat unwanted pigmentation of the skin such as melasma, sun damage and freckling. It is also utilized for tattoo removal.
---
DEKA Smartoxide DOT Therapy is a fractional CO2 laser resurfacing skin treatment that permanently rejuvenates the skin, thereby reducing the appearance of skin irregularities caused by sun damage, acne scarring, minor facial injuries and aging. It represents the latest development in laser skin care and is now offered by leading Dermatologists at Comprehensive Dermatology Group. This laser represents a major advancement in resurfacing and rejuvenation options as it allows for less down time and improved patient tolerance. Many of the patients are able to return to their routines in less than a week's time.
---
Intense Pulsed Light (IPL) Photofacial
What is IPL? What conditions does IPL treat?
Intense Pulsed Light (IPL) is a broad-band light source used to treat a variety of skin conditions including sun damage, brown spots and rosacea. IPL targets brown and red discoloration in the skin, and is considered a "no downtime" source of photorejuvenation.

HOW MANY IPL TREATMENTS ARE NECESSARY?
A series of treatments is necessary to achieve optimal results. Repeated IPLs have been shown to induce new collagen formation and may improve skin texture. Treatments are typically spaced approximately 4-6 weeks apart. Brown spots will turn darker immediately following treatment and flake off within 5-14 days. Broken blood vessels improve after a few weeks.
What locations of the body and face are treated with IPL?
IPLs are most commonly performed on the face. However, the neck, chest, arms, and hands can be safely treated.
IPL treatment in photodynamic therapy (PDT)
IPL treatments may be used as a light source for photodynamic therapy—a treatment for precancerous lesions (actinic keratosis), extensive photodamage, and even acne.